December 31, 2021
As the blogging world grows every day, there are now so many things you need to consider to make your blog stand out. We'd all love to think that building a successful blog is all about writing awesome posts about interesting topics. But bloggers need to look at all the other tools that help the blog run.
A blogger has access to countless tools designed to make life easier, more effective, and more Google-friendly, but which tools are worth the investment? In this post, we have compiled a list of the top 10 essential blogging tools you should use.
There are both free and paid tools available, making them perfect for bloggers. No matter if they are just starting out or for those who have serious plans to invest in their blogs.
Below we have listed some of the web hosting services we have worked with or tested out just for you. They offer different services as well as different prices, with so many choices you are sure to find the right fit for you. Along with web hosts we have included our top choices for affiliate platforms, email marketing, social media tools, branding help and so much more.
25 Top Tools to Help Take Your Blog to The Next Level
The Amazon Associates Program helps content creators, publishers and bloggers monetize their traffic. With millions of products and programs available on Amazon.
Content creators, influencers, website owners, bloggers, and technology partners can build profitable partnerships with their portfolio of brands across multiple sectors.

The impact.com all-in-one affiliate marketing platform. Their reporting and insights will provide value to your campaign. Get top-notch affiliates from Impact that pay on time, provide bigger benefits, and can be trusted.
Affiliate programs offer revenue-sharing, which enables a publisher to receive commission for generating online leads or sales for an advertiser. Affiliate programs are also referred to as associate programs, performance-based marketing, CPA, or pay-for-performance programs. Flex Offers is the number one affiliate program we trust and love.
Earn up to tens of thousands of commissions for just one referral. Do it by recommending the best managed hosting on the World's only WordPress Digital Experience. Share this amazing affiliate with your readers and show that blogging is so much easier when you have the right web host.
There are plenty of programs that offer referral or sub-affiliate programs, but usually, the commissions they are offering are extremely limited (around 2-3% percent). In the Fiverr Affiliates referral program, new affiliates will join through your sub-affiliates link. Then, you will be rewarded every month with 10% of their total commission earnings as Fiverr affiliates.
Whether you're tapping out a quick email or writing up a long report, Grammarly's real-time writing feedback. It will help you make sure your work is tip-top. Grammarly is a cross-platform cloud-based writing assistant that reviews spelling, grammar, punctuation, clarity, engagement, and delivery mistakes. It uses AI to identify and search for an appropriate replacement for the mistake it locates.
ClickMeter helps find out how to accurately track email opens and web visits. They add tracking pixels to your emails and web pages. This can all be done within ClickMeter. Get the most from how your links and how to improve them. Monitor, compare, and optimize all your marketing links in one place to increase the conversion rate.
Tailwind is a smart assistant for Instagram and Pinterest that enables bloggers to confidently create scroll-stopping posts and Pins. Take your blog to the next level with smart scheduling and pin creations.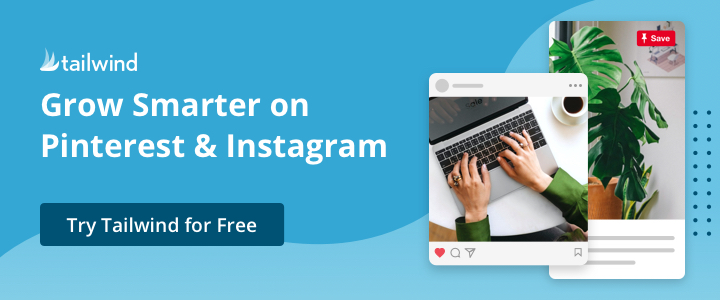 Bluehost is one of the 20 largest web hosts, collectively hosting well over 2 million domains. It was among those studied in the analysis of web-based hosting services in collaborative online learning programs. Great web hosting platform for beginners with the prices starting at just $2.95 a month. They offer Free WordPress setup and domain names.
Need a website but don't know where to start? Siteground gives you a full solution including your choice of site builder, premium features, and the support you need to launch your site.
OptinMonster helps you convert and monetize your website traffic. Also, now you can stop losing visitors! Instantly grow your email list, get more leads and increase sales with the #1 most powerful conversion optimization toolkit in the world.
Canva is a graphic design platform, used to create social media graphics, presentations, posters, documents, and other visual content. The app/website includes templates for users to use. As well as great to create Pinterest Pins. The platform is free to use and offers paid subscriptions such as Canva Pro and Canva for Enterprise for additional functionality.
WP Rocket is an open-source web performance premium plugin for WordPress. The plugin uses caching to accelerate website loading times. Since launching in July 2013, WP Rocket has gained over 1.6 million active installs. They help keep your website top-notch with fast loading times.
If you need to create a course for your blog or business Udemy is a great place to start. Udemy is an online learning and teaching marketplace with over 183,000 courses and 40 million students. You can learn programming, marketing, data science, and more. Also, you can create your courses to sell.
Connect with your fans, foster your community, and earn a living online with the only marketing platform built for creators, by creators. ConvertKit is an email marketing platform for professional bloggers. Easily create email sequences, tag subscribers, grow your list, and automate your email
AppSumo is the store for entrepreneurs. They curate essential software deals that every entrepreneur needs to run their business.
Monetize your business audience and promote HubSpot's CRM platform. They have all the tools and integrations a business needs for marketing, sales, content management, and customer service.
Professional designers can create blog logos, company branding, and websites. This is one way to make sure your blog or business is looking professional and on-brand. reach out to them when you need help setting your blog up or maybe you want to redesign your blog.
With Constant Contact, you can create effective email marketing and other online marketing campaigns to meet your business goals. Start your FREE trial today. If you need another option for email marketing check out this company as they have so many options for your growing business.
Constant Contact is an affordable and easy-to-use email marketing tool that lets you create email marketing templates. You can automate and manage campaigns, build contact lists, and nurture customer relationships
GetResponse is a complete online marketing software that helps you grow your audience, engage with customers, and boost online sales. With over 30 tools in one easy-to-use platform, you can transform your online marketing and bring tangible results.
A knowledge commerce platform and a trusted business partner to independent entrepreneurs. They are a resource for those working to turn their knowledge into currency.
AWeber gives you the tools to grow your business with the marketing solutions you need. Create visually stunning emails for free with AWeber's email marketing platform. Choose between 6,000+ Free Stock Images. Edit most features by default. Pick from user-friendly email templates.
The company's platform includes online store creation, search engine optimization, hosting, and marketing and security. Great for all to use from small to enterprise-sized businesses.
Sign up to get a free 14-days trial. Learn how their solution will work best for your agency. They are a management software with educational content and ready-made strategies for growing businesses. PromoRepublic is a leading social media marketing platform that helps brands and marketing agencies easily manage hundreds and thousands of social pages.